Desirable loan options and personal attention every step of the way!
Free consultation.  No obligation.
 Financing options available for:
Swimming Pools and Spas
Indoor/Outdoor Kitchens
Patios, Decks, Landscaping
Home Remodeling
And More!
Submit your loan application and Viking Capital helps you select the best loan for your needs and qualifications.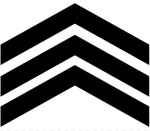 Lowest rates with military affiliation (applicant or lineal relative).
*Viking Capital offers a variety of loans that vary in rate, term, loan limits and approval conditions. Terms and conditions are based on borrower (and co-borrower if applicable) needs and qualifications, are subject to change, and may expire without notice. Applicants are eligible for a free financing consultation and advised of all their loan options and pertaining details with no obligation and based on a soft credit pull that will not hurt their credit. 
Download our "Top Pool Trends" eBook
Affordable Monthly Payments
A Quality of Life Investment
The decision to build an inground swimming pool is a big one. It is a big financial investment, but it's also a huge quality of life investment.
Our swimming pool loans are designed to spread the cost of the project over many years, so the monthly payments are affordable. The smiles start here!
We are a family owned business since 1999 and will treat you like the valued customer that you are. Our investments in technology keep your information secure and enable our Top-Notch team to work efficiently and spend more quality time with each and every customer.
Military Appreciation Everyday!
Lowest rates for military families!
Our staff and business partners are proud to offer our lowest rates to those with military affiliation. The low rates and longer term loan options offer more affordable monthly payments. See eligibility details.
Why Choose Viking Capital?
Our builder partners offer their customers great financing options and receive other benefits that help them sell more pools! 
Join our builder partner network today!
Partner With Viking Capital!